Even though I have already posted about Harley in a post about all of the new mid year releases, I decided to talk about him some more because I just love him so much. So far this is my favorite Breyer mold. Ever. (The Brishen mold is a close second). I almost shouted when I saw him as a regular run released mold so soon. I am just surprised that Carrick hasn't had a regular run mold yet.
Harley
Harley in Breyer tack.
This mold (Latigo) has already been introduced as a Premier Collection Model
and a Breyerfest Model (Platinum Star).
SO PRETTY!
Paint grullas are absolutely one of my horse favorite colors, if not my favorite color. Here are some real Pinto Grullas.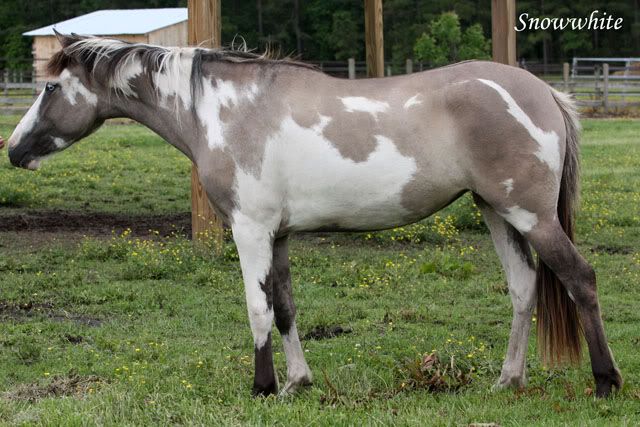 Swoon.
I love this model so much, I may end up conga-ing him! Do you like The Latigo mold?
~CBL