So, because I don't have extra money to spend on beautiful bridles and saddle sets which are lavish and beautifully made by tack makers, I decided to to buy this set, too give a try at a performance entry in MEPSA (Model Equine Photo Showers Association).
I love this horse....and the one I saw had (has) a great paintjob. So, I bought it, went home and looked at pictures of a proper english bridle.
Though the styles varied for the different sports and breeds.....
They all had they correct parts that they needed.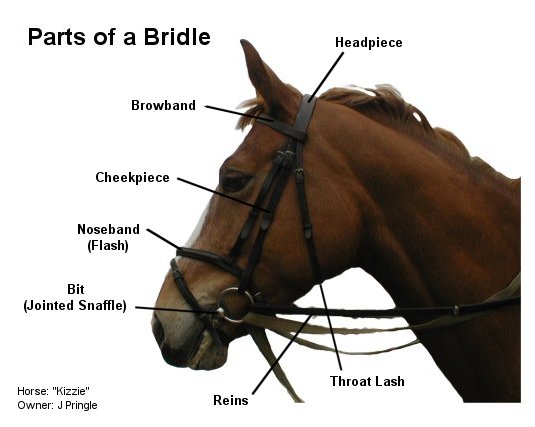 However...
The Breyer bridle seems to lack some of these parts.
Even this one! But it definitely isn't as bad as the one on my beloved Stage mom mold, Theodora. I have decided to not even try the performance entry...and I think saving some money for a nice bridle by a good tack-maker won't be such a money-spender after all. : D
Till then,
~CBL
P.S. I almost forgot......
Favorite horse of the week!
A horse in Russia.